Moving To Wyoming? Read This First:
Dec
27
2020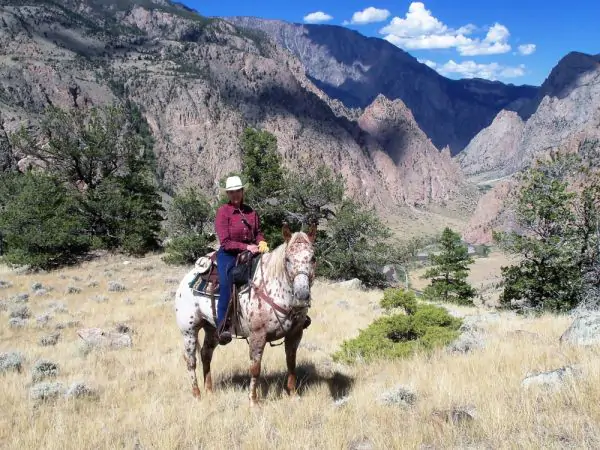 Wyoming has been on the shortlist for many out-of-state homebuyers this year, some even signing contracts sight unseen. If you've taken interest in our great state as of late, we welcome you! But there are some facets of living here that many of those "Best Places To Live" lists will conveniently leave out... and inevitably some you might wish you knew BEFORE moving here. Here are some quick facts to start you off right:
Wyoming Population Facts
As of 2019, Wyoming population is estimated at just 578,759, making the state the least populated in the United States. Per square mile, Wyoming has an average of 5.8 people per square mile, coming in second only to Alaska in population density.

◆ Since our state has such a low population, we do enjoy a culture of privacy but we always help each other out when in need, because odds are someone else might not be nearby to lend a hand! When you run into trouble on the road, you can almost always rely on people stopping to help you out. We like to take pride in helping others, even if we generally like to keep to ourselves.

◆ Fewer cars on the road mean almost no traffic. Traffic is the least of our worries when commuting anywhere! You'll surely get to know your neighbors, even if they live a mile or two away. Do make sure to wave to other drivers as they pass you on the road. Learn people's names around town because odds are, you'll see each other everywhere! Friendliness and a tendency to strike up a conversation with just about anyone are common and habitual here.

◆ Crime rates here are low because of smaller populations and resulting small-town effect. Risk of theft is rarely an issue, mostly because common decency and respect are expected when you come to our state.
Wyoming Weather Facts
Wyoming weather is notoriously cold...and windy. Our average elevation is well over 6,000 feet above sea level; the lowest point in our state being 3,125 ft. (in the NW) and the highest at 13,785 ft (in the Wind River Range, West/Central). Winter winds can reach 30 -40 miles per hour, with gusts of 50-60.

◆ It is particularly windy in the southeast and sometimes you can even see a permanent E/SE lean in trees from heavy winds.
 
◆ January is usually the coldest month, with minimum temperatures between 5-10 degrees F. This may seem reasonable, though keep in mind the record low for our state is -66F, recorded on the Yellowstone Plateau in 1933. Be prepared for sub-zero temperatures and sudden changes between cold and mild temperatures.

◆ For example, here in Cody we are close to 5,000 ft in elevation and our average temperature in January is 11 degrees. Winters here like to stick around too, just when you think it's over, a fresh snowfall will happen in May, sometimes June, and even July on occasion!
Wyoming National and State Parks:
Wyoming is home to: two national parks, eight national forests, and twelve state parks (in addition to plentiful BLM land!).

◆ National Parks: Grand Teton National Park and Yellowstone National Park

◆ National Forests: Ashley NF, Bighorn NF, Black Hills NF, Bridger-Teton NF, Caribou-Targhee NF, Medicine-Bow-Routt NF, Shoshone NF, Uinta-Wasatch-Cache NF

◆ Devil's Tower is in fact the first ever US National Monument, granted in 1906 by Teddy Roosevelt.

◆ Our public lands are treasured, and for some, our livelihoods depend on them. You will surely love Wyoming for the public lands as much as we do, so please learn to take care of it too.

If you're moving to Wyoming from another state, this is our advice:

◆ Do take extra care when driving. Make sure you have snow tires AND an AWD/4WD vehicle. Wildlife are everywhere too, and guaranteed to be on the road with you at one point or another! Keep your eyes peeled for animals and perhaps a camera in your car too.

◆ Always be prepared before you hit the road, particularly in the winter. It is not uncommon for major highways to get shut down for days at a time in bad weather (especially I-80, I-90, and I-25). We advise planning ahead and keeping necessities in your car at all times.

◆ Don't expect high speed internet everywhere! This is generally not an issue in bigger towns but rural areas won't always have it. Do check in advance if you rely on it for work.

◆ Don't expect restaurants available in every cuisine, in every town. If you get a craving for sushi or otherwise for dinner, you may have to travel to the next town over to find it. This runs true for shopping too. But we can guarantee you'll never have trouble finding a great burger or steak - beef, bison or elk! Ranching and hunting wild game is our way of life here, and our food menus reflect it proudly.

◆ Don't expect to change Wyoming in ways to fit your expectations. If you're moving here to escape another city or state, try to not to turn it into exactly that which you seek to leave behind.

◆ If you're a gardener, check first and last frost dates of where you'd like to move, they may surprise you! Growing seasons are short here, but sweet as ever. Average growing season for agricultural areas in Wyoming is about 125 days.

◆ Make sure to look up: the stargazing here is best-in-show. There is little light pollution that will inhibit your view, so you can expect an amazing showing nearly every night.

Moving here is not for the cold and wind-averse, and small towns may not be your cup of tea. But if you can tolerate the cold and prefer smaller communities, you'll find Wyoming to be so rewarding, in both its scenery and its people. You may even learn to love our weather too.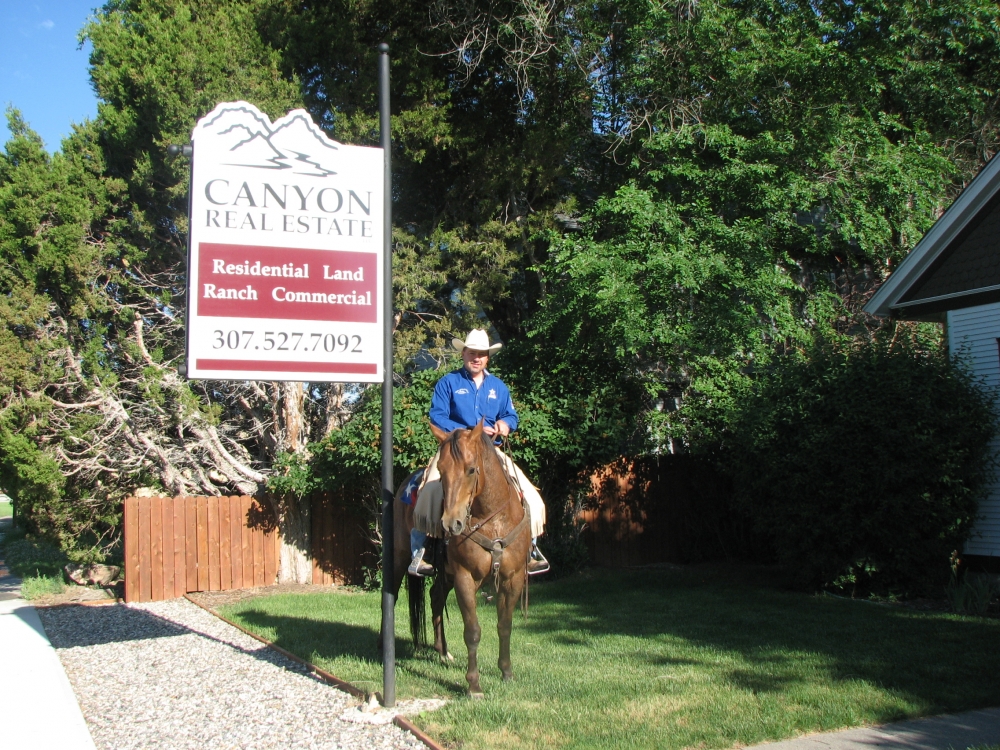 Read Related Articles:

Happiest States In The United States

7 Reasons Why You Should Visit Cody Wyoming

You Know You're In Wyoming If:

Interested in Wyoming property?

Ask us about the area! We love Cody and strive to be local experts. Contact us if you're curious about Cody or want to get our area insight before looking at properties.