Yellowstone National Park
Jul
29
2011
It was going to be a hot Sunday, so after breakfast, my husband and I decided to go to Yellowstone. At a higher elevation, it would be cooler, so we took our 1950 Chevy hardtop and cruised down the road. We went in through the East Gate, 50 miles west of Cody. Teddy Roosevelt called it the 'most scenic 50 miles in America.'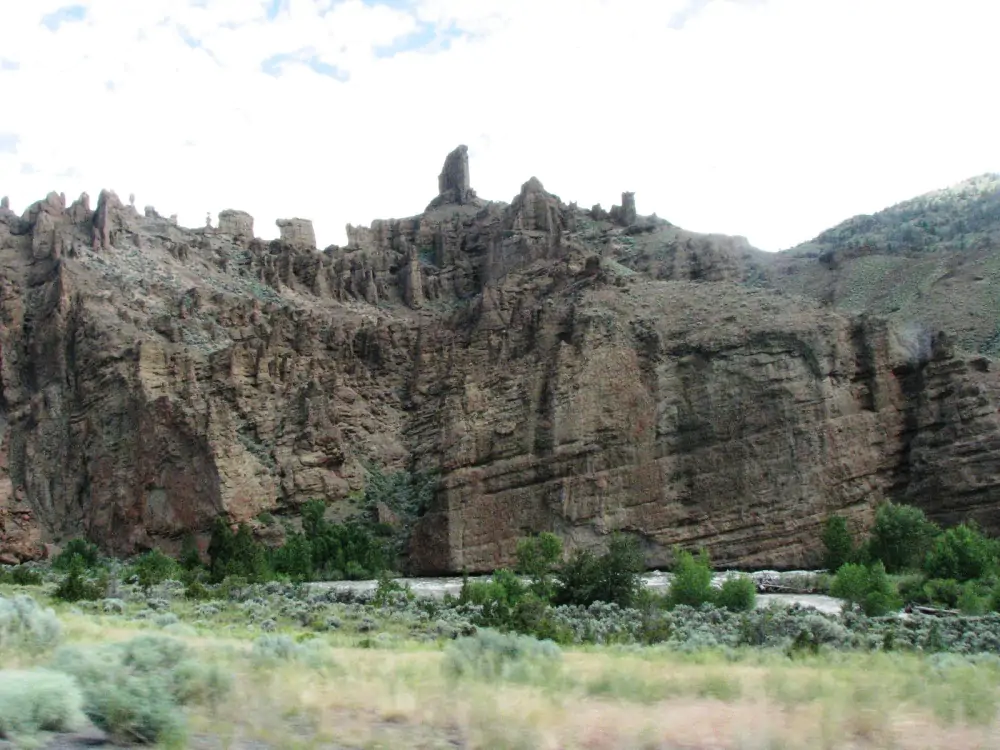 This rock formation on the way to the East Gate is known as the 'Holy City." It is called this as it resembles the silhouette of the ancient city of Jerusalem. It was formed millions of years ago by volcanic activity.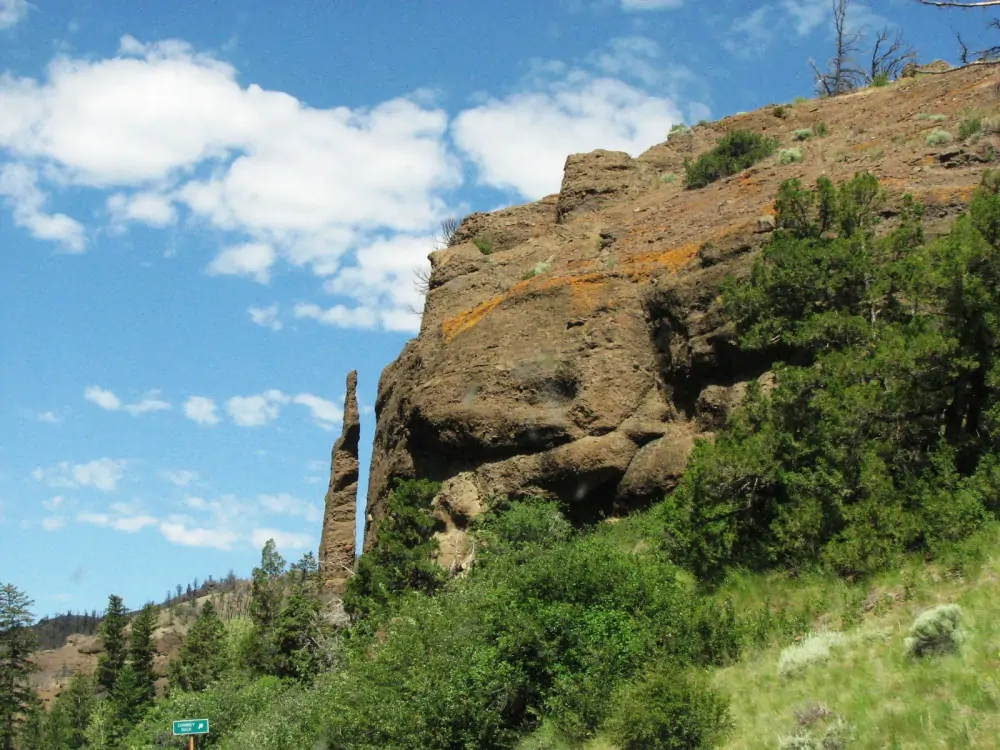 Chimney Rock is another unique formation on the road from Cody to Yellowstone.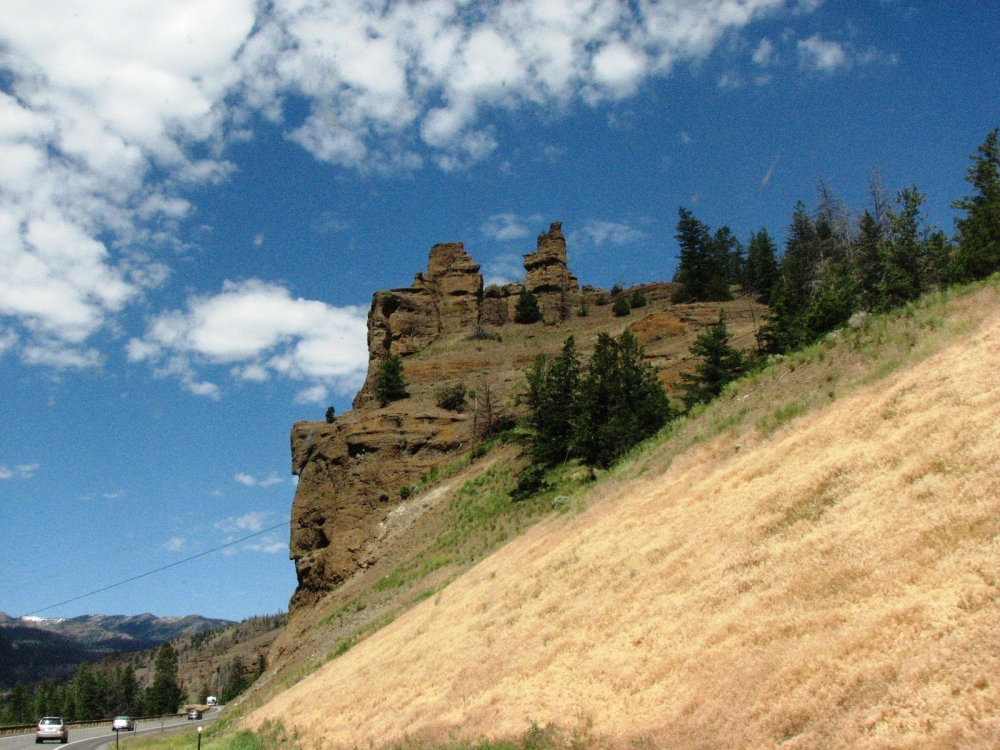 Elephant Head is another interesting formation on the way Yellowstone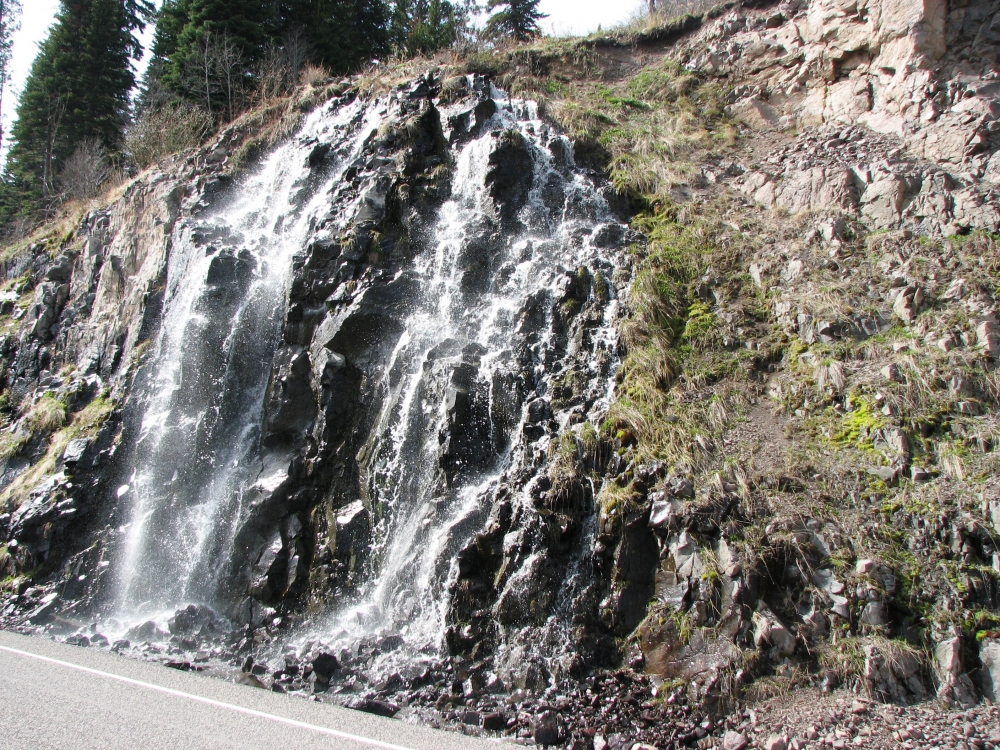 As we drive through the East Gate and up Sylvan Pass, we see evidence of the heavy snow melt as water cascades down the sides of the mountain.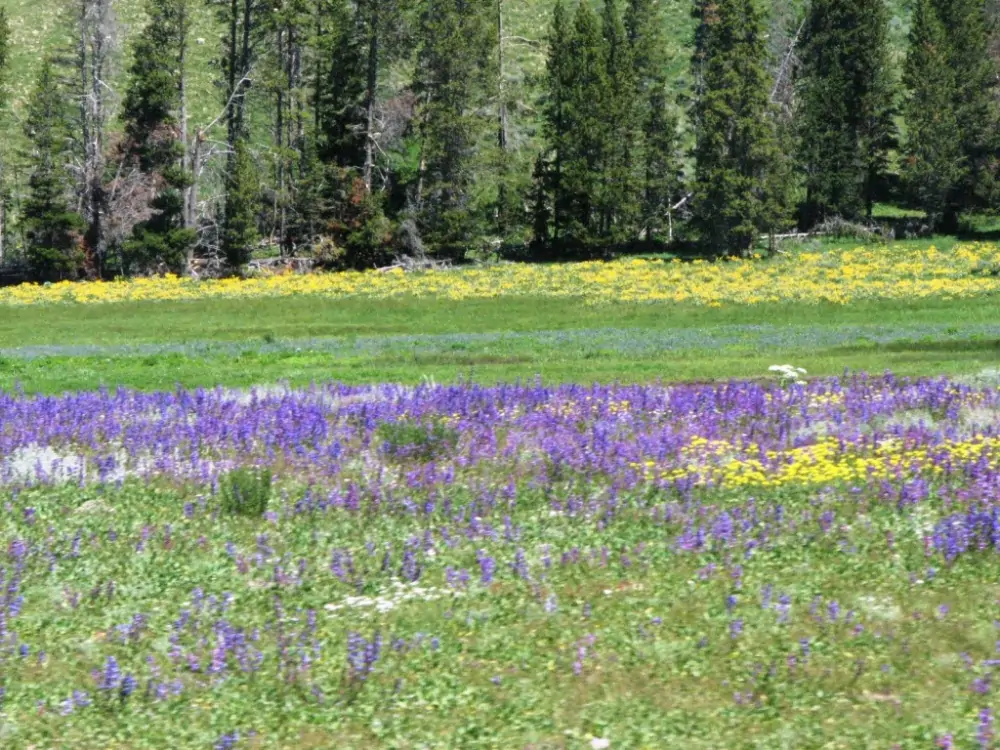 As we drive through an open meadow before Yellowstone Lake, we see a field of beautiful wildflowers. This was an exceptional year for snow in the mountains during late Spring. Thus, the rivers are flowing at maximum. This is the Yellowstone River where we had lunch. You can see the trees in the middle of the river. This was a small island now covered by water.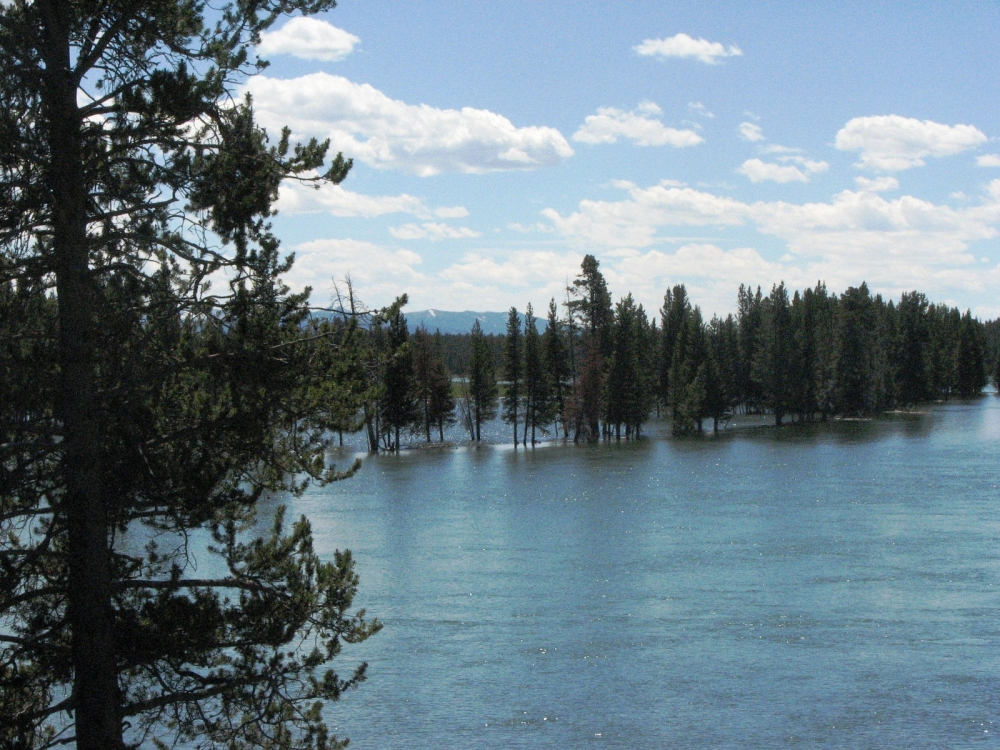 Mud pots in Yellowstone are present where hot water is limited and hydrogen sulfide gas is present and sulfuric acid is generated. The hydrogen sulfide gas emits an odor smelling like rotten eggs.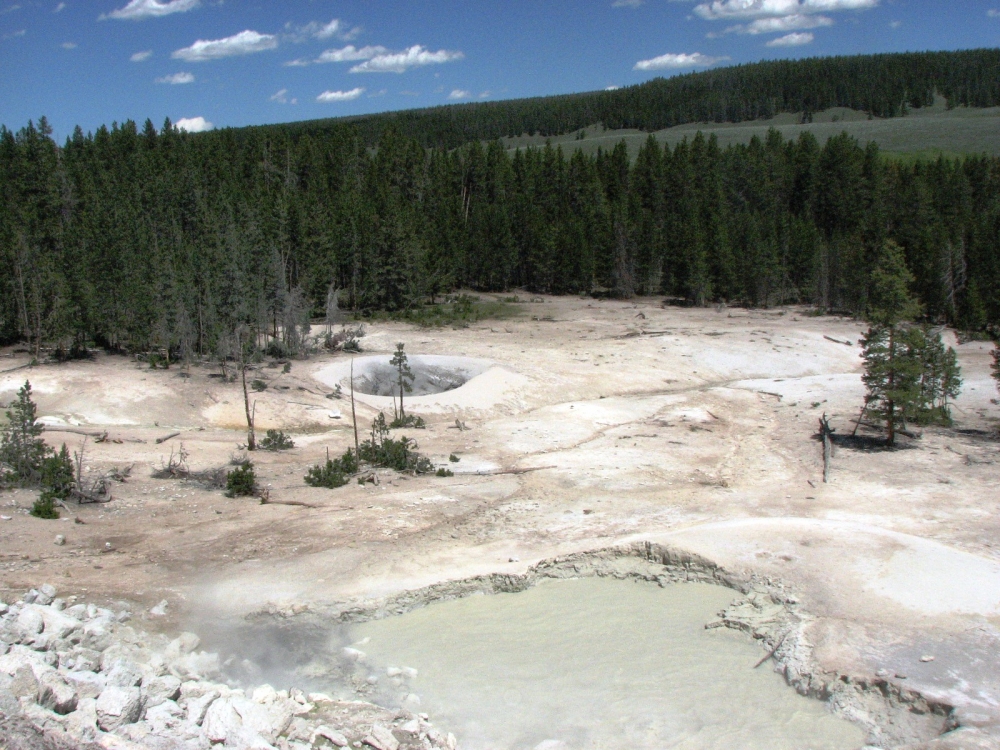 Our next stop was Artist Point and the Grand Canyon of Yellowstone and Flowers on Dunraven Pass.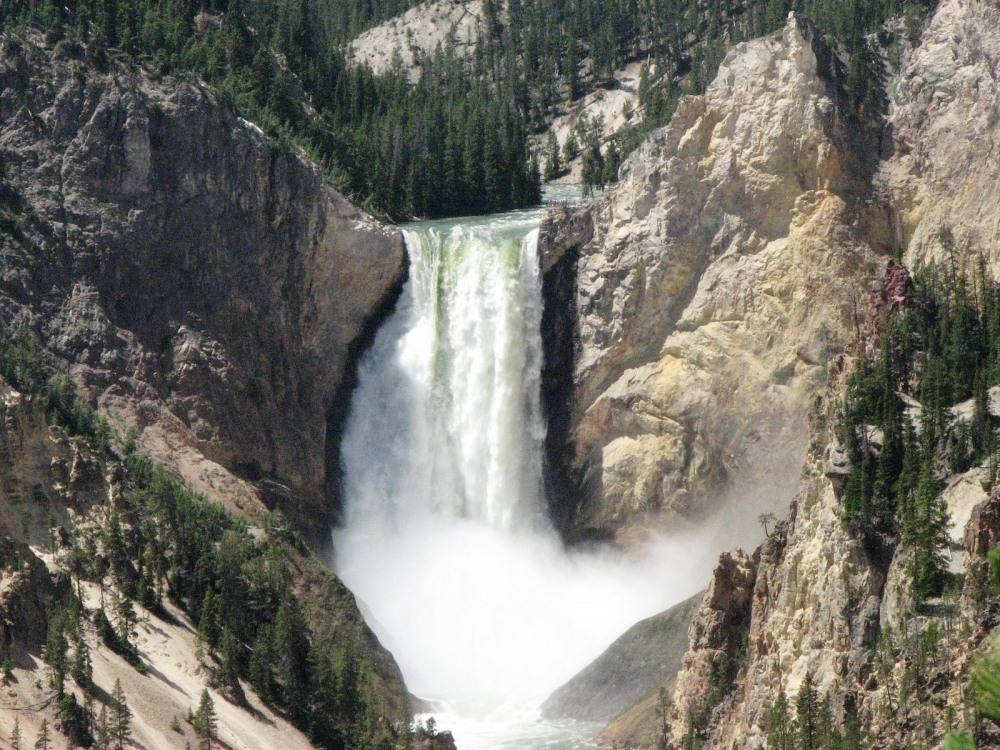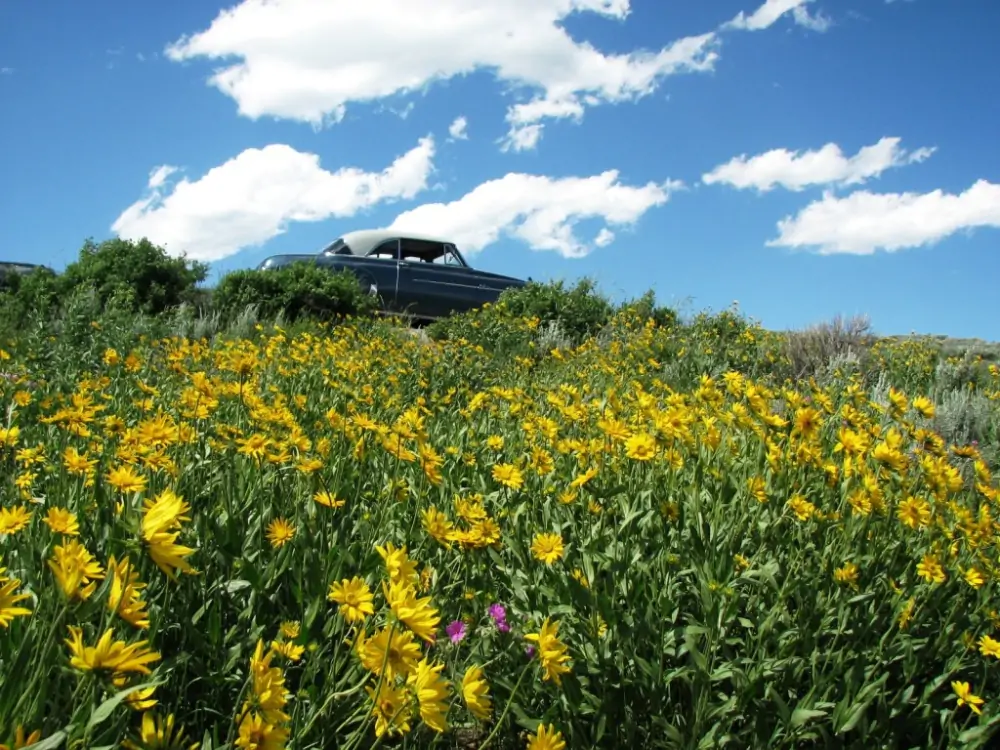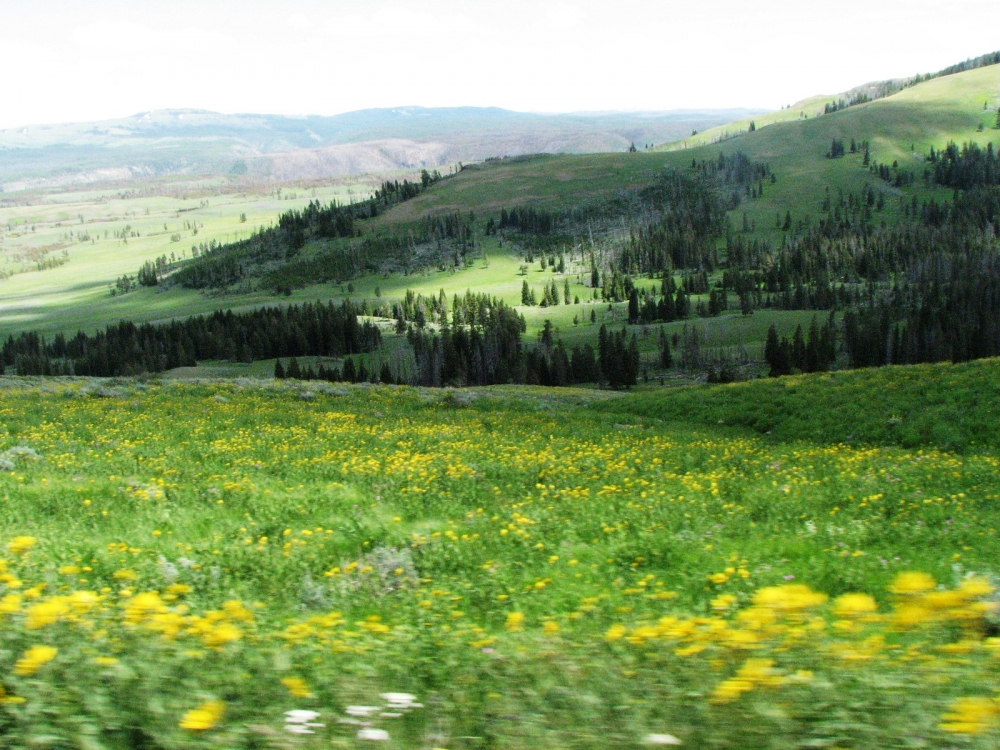 Buffalo in Lamar Valley and we came back home through the Northeast Gate, down off Dead Indian Pass in time to barbeque steaks.