Clarks Fork Canyon and the Nez Perce
Aug
04
2013
A trail ride to follow the history of the Nez Perce flight of 1877 went through northern Wyoming July 21-26. The National Appaloosa Horse Club sponsors a 1300 mile ride from the Wallowa Valley of Oregon to the Bear Paw Mountains of Montana doing approximately 100 miles every year.
Thirteen years ago I laid the ride out from Cooke City to Clark, Wyonming. I helped with the ride again this year. There were 150 riders from all over the country and some from Europe. There were also Nez Perce on the ride. We started at Pilot Creek near Cooke City and ended on Friday at Line Creek in Clark near the Montana border. Horses on the ride were all Appaloosas, the horse that the Nez Perce bred and raised.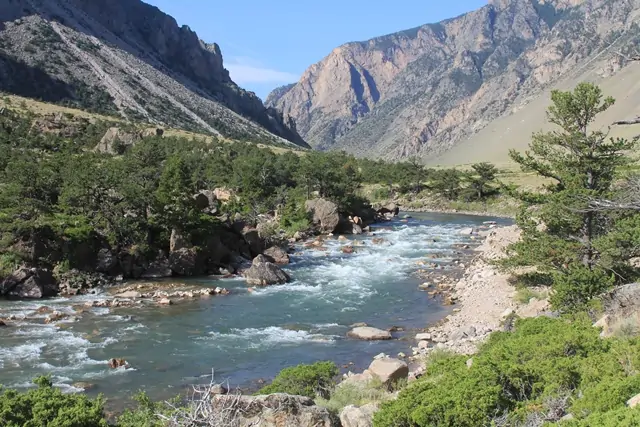 In 1877, the Nez Perce fled the Wallowa Valley with 600-700 men, women, children and nearly 2000 horses. They were fleeing to find freedom. General Howard pursued them through Yellowstone and felt he had them trapped as he felt there was no way out. General Sturgis had been camped by the mouth of the Clarks Fork Canyon, but was told by scouts that it was impassable and he moved his camp to where he could watch the Shoshone drainage.
The Nez Perce did make their legendary escape through the Clarks Fork Canyon and headed north. The Thursday ride followed the trail of the Nez Perce escape. It comes off a bench and descends 1000 feet in less than one-half mile.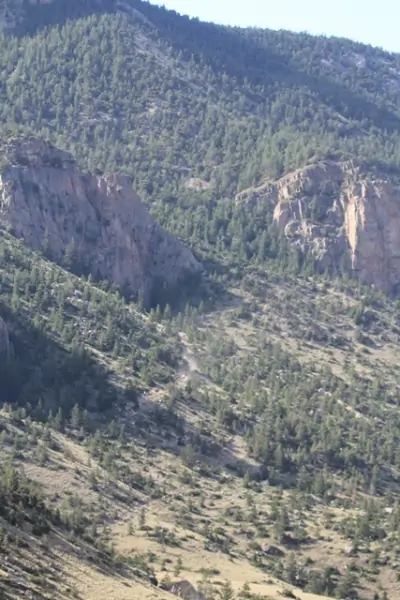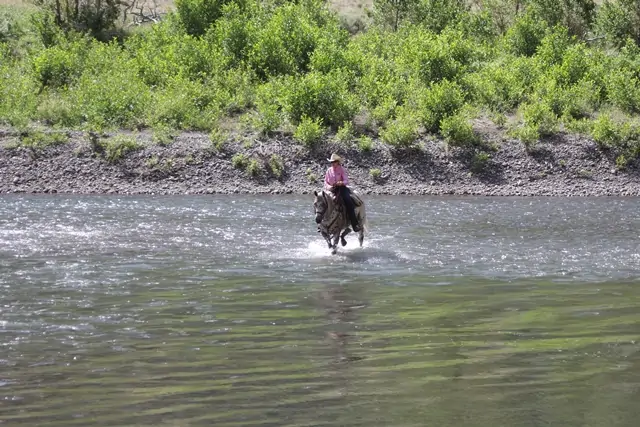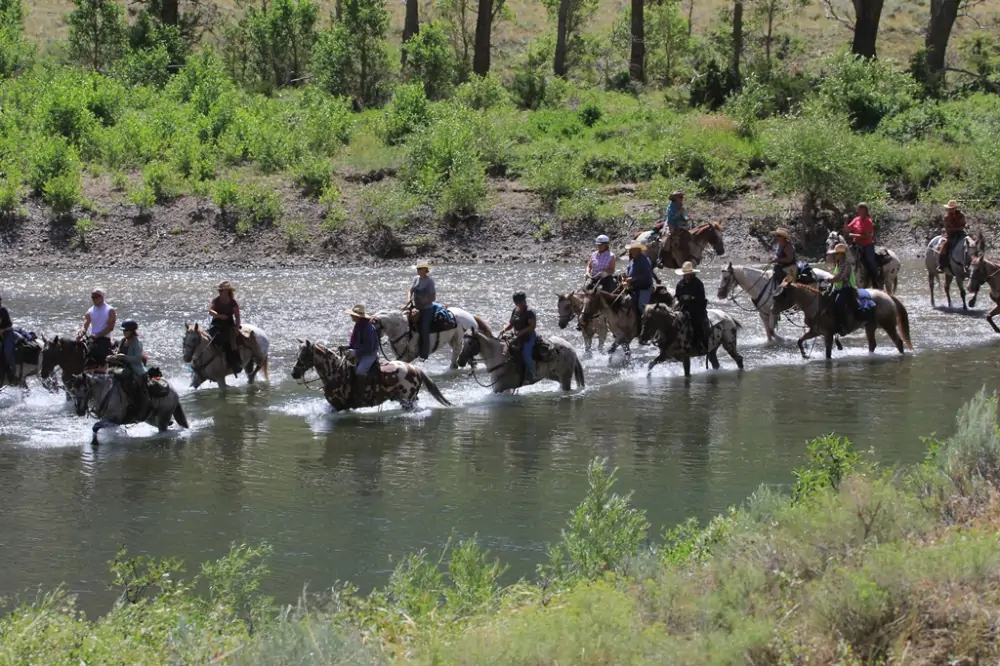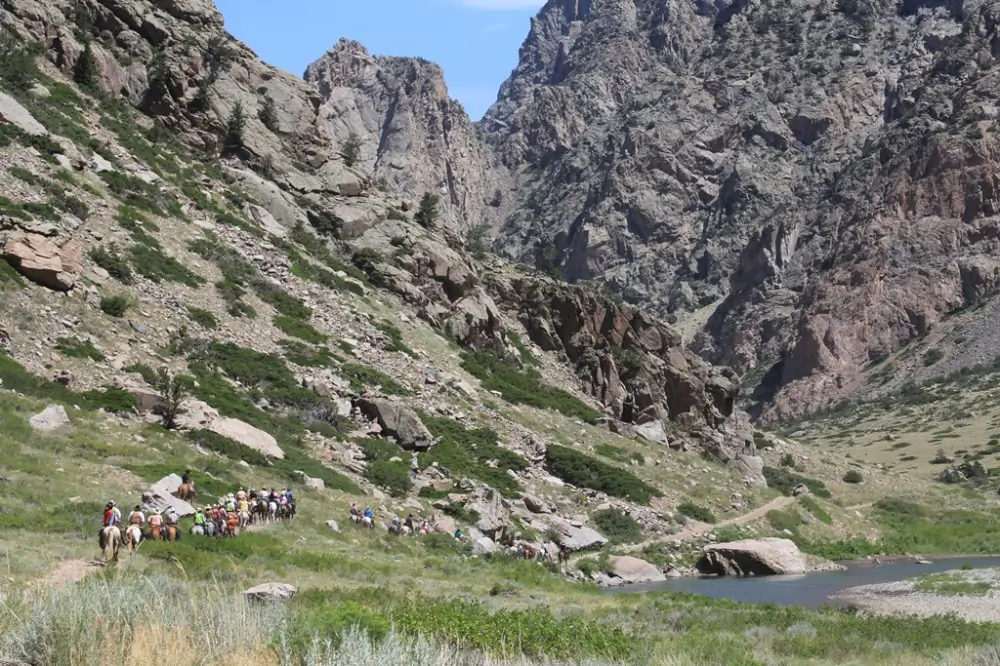 To ride this trail is almost spiritual thinking of the 600 Nez Perce and their 2000 horses descending this perilous trail known by the locals as Slide Rock Trail. For more see the Powell Tribune, http://www.powelltribune.com/component/k2/item/11282-%E2%80%98something-spiritual