Traditional Last Hoorah of the Year
Dec
15
2022
There's still lots going on till Christmas in Cody, like "Santa's House" for the kids in the City Park and "Skate with Santa" at the Riley Arena. And for the adults there is Cody's Winter Beer Festival, "SantaCon", in support of Veterans, and there's "Christmas with Winchester" at the Cody Firearms Museum. Look to the Cody Chamber of Commerce website for information on all of these and more and don't forget the last hoorah of the year at the Irma and at Cassie's. https://business.codychamber.org/events/calendar
Cody Figure Skating club skate with Santa at Riley Arena December 16th 2022 5:30pm-7:30pm $10 admission
http://www.rileyarena.com/schedule.html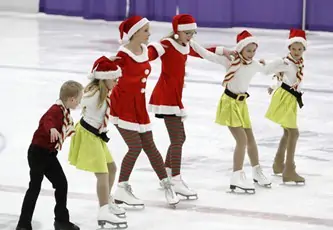 Photo Courtesy of the Riley Arena
---
Let this be your reminder to mark your calendar for another holiday tradition in town, The Ball Drop, New Year's Eve at the Irma. The Irma hosts a party with a free champagne toast at midnight. It's great fun despite wind or snow, to stand bundled up on the street out front of the grand old hotel while watching the lighted ball lower from above the Irma's second story. Here in Cody, we would like to say that our ball drop was inspired by Buffalo Bill and that New York City took our idea, but that would be just another tall tale now wouldn't it.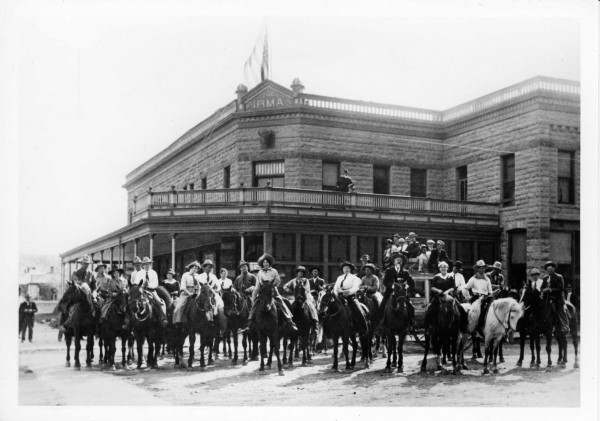 "Courtesy of the Park County Archives"

---
The local band, The Buskings, will be there to entertain the party along with visiting friends and seeing folks from all around Cody. Come back to the original Bar and hotel built by Buffalo Bill Cody to end 2022 and start 2023 joyfully believing in better days to come.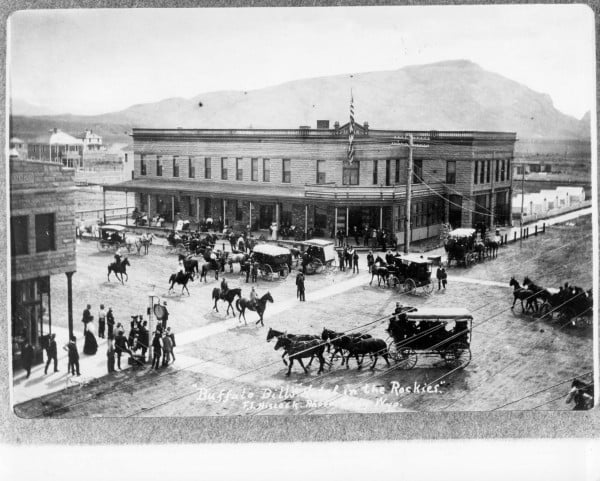 "Courtesy of the Park County Archives"

---
In 1902 Buffalo Bill built the Irma hotel naming it after his youngest daughter. It was a showcase to impress visitors from around the world coming to hunt, visit the Yellowstone area, or considering investing in the "wild west". The National Park Service lists the Irma on the National Register of Historic Places. Strolling through the restaurant by the massive cherrywood bar is always an amazing site, a gift from Queen Victoria.

Check out the Irma's website for more information about the "Gem" as Buffalo Bill referred to it and read about all of the famous people and happenings associated with hotel. https://www.irmahotel.com/about-us/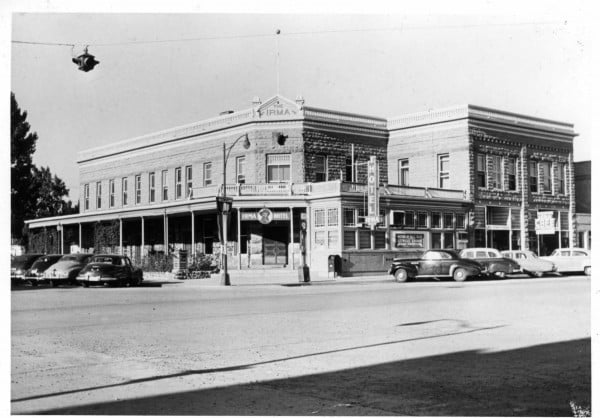 "Courtesy of the Park County Archives"
---
The history here in Cody is worth the read where treasures abound including historic Cassie's. This year Cassie's will be hosting a weekend bash for New Year's. Join them either Friday or Saturday night with music by JUSTIN BEASLEY and AFTER THE RODEO and entertainment with KIP ATTAWAY. At midnight on New Year's Eve have cheerful champagne toast.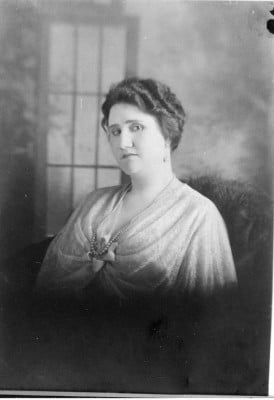 "Courtesy of the Park County Archives"
Now known as Cassie's Steakhouse, Cassie's began in a different location in town as a "Ladies of the Night" house and in 1933 moved to the present location opening Cassie's Supper Club. When you go in, ask why there is a parrot on their sign. https://www.cassiessteakhousecody.com/history