Recognize these buildings?
May
08
2023
There are many original homes and old structures in Cody where the newer owners are maintaining some of the history of our town to be appreciated by future generations.

Do you recognize this 1972 photo of the Canyon Conoco Station on the corner of Rumsey and 16th Street? You can still enjoy the nostalgia of the old gas station by having breakfast or lunch at the "STATION". Inside are metal signs to remind one of the Era of the classic full-service gas stations.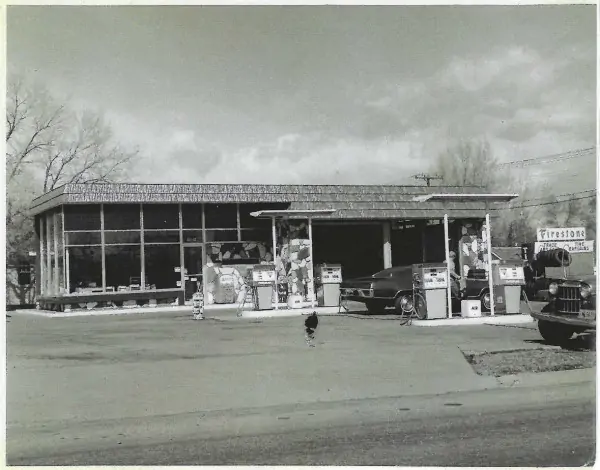 Photo Courtesy of Tom Lenzner
Outside seating allows the enjoyment of watching all the passerby's headed for Yellowstone National Park while eating or drinking coffee, same as in 1972 when this photo was taken. Of course, then your snack might have included a Coca-Cola (coke) purchased at 10 cents in the gas station.

Interesting to compare prices from 1972. https://www.aarp.org/money/budgeting-saving/info-2022/prices-compared-to-50-years-ago.html
• Rib-eye steak: $2.49 a pound
• Vanilla ice cream: $1.29 a gallon
• Milk: 89 cents a gallon
• Bacon: 79 cents a pound
• Coffee: 66 cents a pound
• Chuck roast: 65 cents a pound
• Cantaloupes: 11 cents a pound
• Sweet corn: 5 cents an ear
Here's an easy one to recognize, the Old Post Office on 13th street, built in 1927. There are numerous businesses within but on the outside it still looks pretty much the same.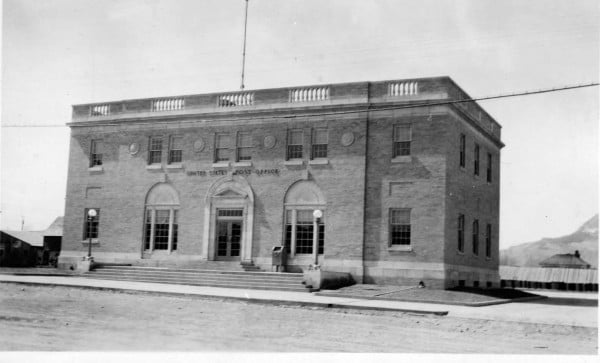 Photo Courtesy of Park County Archives
The original Methodist Episcopal Church dedicated in 1902, stands at the corner of Beck and 14th Street. Now it is an antique store named "NINA'S ATTIC". Without thinking too hard can you picture what houses and buildings are close to this classic old church with the bell tower?
Photo Courtesy of Park County Archives
Very few small towns have been able to maintain their movie theaters that were almost always located in the center of town on the main street. Our theatre was established in 1936 on our main street, Sheridan Avenue.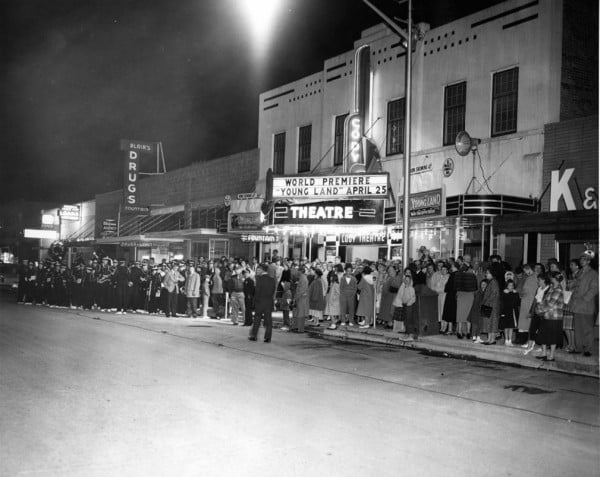 Photo Courtesy of Park County Archives
The marquee announces the movie, "Young Land", so this photo must have been taken in 1959. The theatre has been transformed into THE CODY THEATRE, and hosts multiple theatrical performances throughout the year. This summer's performance is the "WILD WEST SPECTACULAR, the Musical". https://www.codytheater.com/
It is remarkable how many old homes and buildings still stand today in our town of Cody, Wyoming. Some of the houses are still homes although many are now businesses that have been refurbished and loved. Our office is one of them at 1327 Rumsey Avenue; a home built in 1906.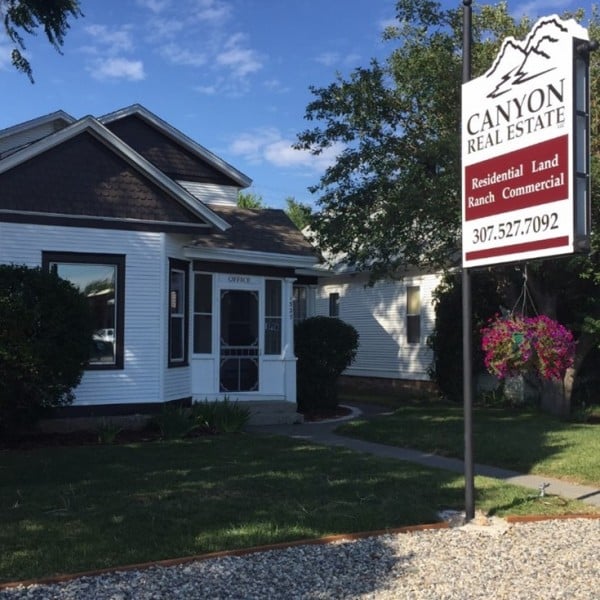 If you would like to know more of the history of Cody, visit the Park County Archives located by the Park County Library. Another way to spark one's imagination is to go on a trolley tour to see the structures and hear the stories, myths and legends of the old west and life as it once was in Cody. https://codytrolleytours.com/ The trolley office is located by the historic Irma Hotel; you can't miss it.