Investing In Ranch Land In Wyoming
Jun
28
2021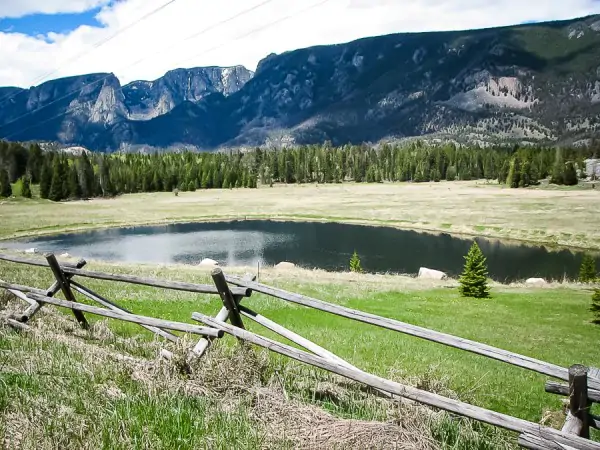 Camp Creek Ranch In Cody, Wyoming
Real estate investing is often discussed in the context of commercial buildings or multi-unit homes, but an often overlooked method of growing wealth can be through investing in farm and ranch land here in Wyoming. Farm land investing has certainly caught on with the wealthy and for more reasons than philanthropy. "In fact, farmland is one of the most stable investment bets out there, one with a limited supply and consistent returns'' says Modern Farmer in their recent coverage of Bill Gates, now the largest private farm land owner in the US with nearly 250,000 acres spanning 18 states. However it's important to stress that not all ranch land will make a valuable investment. Recreational land, ranch land, and irrigated agricultural land can grow steadily but land that also has mountain views and freshwater streams... well these features will always fetch a higher price! Luckily you can find many of these in our corner of northwest Wyoming. Continue reading to see why this form of real estate investing can make a lot of sense for the right person!
---
 Read Ahead:    Why Invest In Ranch Land?
What To Know Before Buying Land For Investment Purposes
Your Time And Financial Investment
Ranching Lifestyle Is Not For Everyone
Specifics On Land Characteristics And County Regulations
Why Investing In Land In Wyoming Make Sense
See Our Current Ranch Land Opportunities
---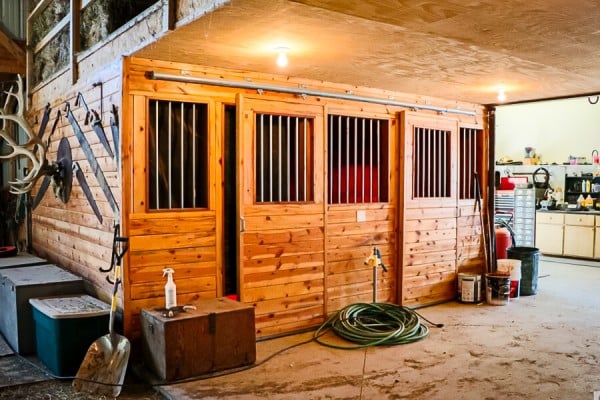 Singing River Ranch In Wapiti, Wyoming
Why Invest In Ranch Land?
Ranch land can be a valuable investment for many reasons. A productive cattle ranch can generate income and provide great personal value in upholding long standing western traditions. Some ranches are sought after for incredible hunting and fishing potential or adjacent public land access. Ranching and outdoor recreation go hand in hand and both can provide a higher quality of life that is becoming very in demand in real estate.

Farm and ranch land can also be a stable alternative to other kinds of investing. Raw land values can grow at 2% annually or higher and they experience much less volatility than other real estate investments. Farm land is tied to a fundamental need: to feed the nation and its people. Productive agricultural land is a finite resource that cannot simply be developed at will. The value of fertile land is anchored in the landscape and generations of hard work put into it.

Like other forms of investment, buying land is not a guaranteed way to make money or safeguard it from inflation. We always advise doing seeking help from consulting with a professional with land sales expertise. What we've written is for informational purposes so if you are looking for more specifics we recommend contacting us directly.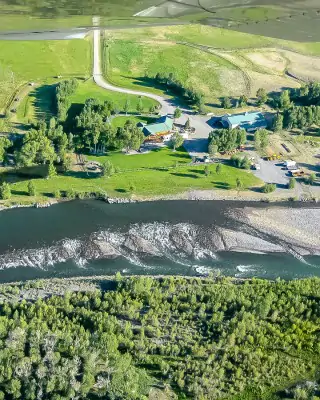 Singing River Ranch In Wapiti, Wyoming
What To Know Before Buying Land For Investment Purposes
Your Time & Financial Investment

Before jumping into a land purchase, consider what you want from the land and what your lifestyle can support. How much time or money are you willing to put in after the deal is done? Undeveloped land is generally less expensive but requires maintenance and improvements to increase its value. A turnkey property on the other hand will have much higher operating costs but perhaps lend itself better to leasing. Ag land investing will create the most value when you can hold it for a long time, either making improvements or passing it on as a legacy property.
Ranching Lifestyle Is Not For Everyone

Ranches and farm lands are often in very rural places. You may get lucky and find a gas station, bar and grocer in the nearest town. Otherwise plan on putting in windshield time to stock up on essentials and equipment. While proximity to town is not impossible to find it comes at a premium. Ranching is also hard work: managing your crops and your livestock is hard on the body, and requires a sun-up to sun-down work mentality. A commitment to your land means putting in many hours of your own time or hiring assistance through a ranch manager or ranch hand.
Land Characteristics And County Regulations
Due diligence is also required in all real estate purchases and for land especially. You must consider all basic land characteristics such as mineral rights, productivity and irrigation on top of personal desires for scenic views, topography, and wildlife. County level regulations also restrict what you can do with your land. It's not easy to know where to look or what questions to ask when buying land without an experienced land broker. Our agents are very familiar with county laws and can help you find a property with great growth potential in our beautiful corner of Wyoming.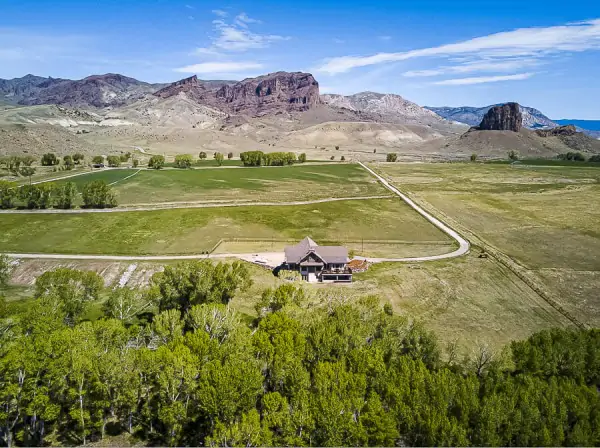 Castle Rock River Ranch In Cody, Wyoming
Why Investing In Land In Wyoming Make Sense
Great Tax Benefits
Wyoming tax benefits make it very favorable to buy real estate property here. In Wyoming all real estate sales are tax-free and there is no inheritance or gift tax when the property is passed down to future generations. Wyoming residents can also set up a Dynasty Trust to pass on their family ranch, free from federal estate taxes for up to 1,000 years. Agricultural tax exemptions and conservation easements can enormously increase investment potential of ranch properties. To receive agricultural land tax exemptions, farms and ranches must meet ag. land definitions before being assessed by the county on their productivity of agricultural goods such as hay or foraged range land for cattle. Conservation easements are a separate agreement negotiated between landowners and public agencies/non-profits. Easements protect critical spaces and natural resources near public lands by restricting future development. Ranches can continue their agricultural production under a conservation easement but the land must meet specific criteria to receive tax benefits.
Abundant Land Options
Outside of taxes, Wyoming has many, many acres of land for sale. Do a quick property search to buy land in Wyoming and you will find a huge range in choice and price point. There are incredible legacy properties with lots of productive acreage or smaller parcels perfect for a future homestead.
Rare And Scenic Landscapes
Wyoming offers gorgeous scenery in addition to irreplaceable natural resources such as blue ribbon streams and abundant wildlife. Here in Park County, you can find 360° mountain views that tower over our area outside of Yellowstone National Park. Scenery and public land access like this is valuable now and will be far into the future, so don't wait to buy land! Buy your land now so you can enjoy it, the value will come with time.
---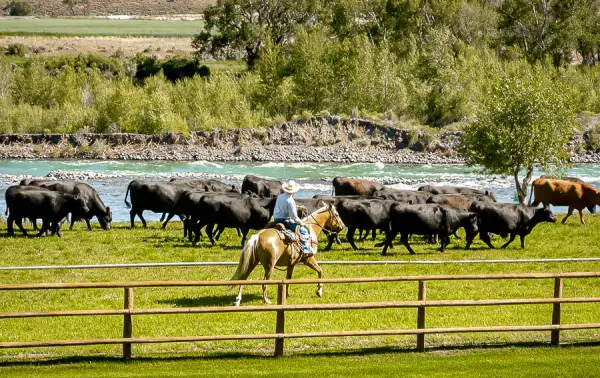 Check Out Our Current Opportunities:
Ranches For Sale In Wyoming
Land For Sale In Wyoming
If you want assistance for your land search contact us!
We are available Monday through Friday to answer any of your questions.
---
 Read Related Articles:
Mistakes To Avoid When Buying Land In Wyoming
Tax Benefits Of Living In Wyoming
---